Prof. Dr. Stephen Carl Berkwitz is no longer a member of KHK. The information given on this page may therefore be outdated.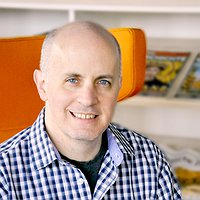 Prof. Dr. Stephen Carl Berkwitz
KHK Visiting Research Fellow 2011 & 2017
KHK Visiting Research Fellow 2017 & 2011,
Full Professor of Religious Studies (Buddhism), Missouri State University, Springfield, Missouri, USA
Stephen Berkwitz joined the faculty in the Department of Religious Studies at Missouri State University as Assistant Professor in 1999 and became Associate Professor in 2004. Finally, in 2010, Stephen Berkwitz was promoted to Full Professor of Religious Studies. During his time at Missouri State he received several faculty and college awards and fellowships. He serves as series editor of Routledge Critical Studies in Buddhism and member of the editorial board for the journal Religion.
Stephen Berkwitz has specialized in historical and contemporary studies of Theravada Buddhism in Sri Lanka, and is particularly interested in the role of Buddhist literature in the formation of identities and cultures. Currently he is working on a number of research projects, including a study of shifting ideas and images of Buddhist kingship in medieval Sri Lanka, a study of premodern literature on the Sacred Bodhi Tree composed in the Pali and Sinhala languages, and a synthesis of contemporary scholarship on Theravada Buddhism.
Education
Ph.D., Religious Studies, University of California, Santa Barbara, California, USA, 1999
M.A., Religious Studies, University of California, Santa Barbara, California, USA, 1994
B.A., Religion, University of Vermont, Burlington, Vermont, USA, 1991
KHK Fellowship
Duration: July 2017 to December 2017
Project: Divine Kingship in Medieval Sri Lanka. Dynamics in Traditions of Power and Virtue in South Asia
Duration: June 2011 to May 2012
Project: Portuguese Encounters with Buddhism in the 16th and 17th Centuries
External Website