Dr. Michael Willis is no longer a member of KHK. The information given on this page may therefore be outdated.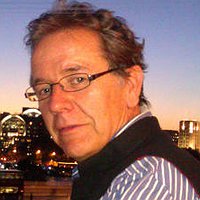 Dr. Michael Willis
KHK Visiting Research Fellow 2011
KHK Visiting Research Fellow 2011
Senior Research Fellow, Royal Asiatic Society, London, UK
Michael Willis is a senior research fellow at the Royal Asiatic Society in London. From 2014 to 2020, he was Corresponding Principal Investigator of the ERC synergy project Religion, Region, Language and the State. Before leading this project, he was a curator in the Department of Asia at the British Museum, London, in charge of the early south Asian and Himalayan collections. While in that role, he was a visiting professor at the Collège de France and the University of Groningen. Michael joined the British Museum in 1994 after earning his PhD at the University of Chicago and teaching art history at the State University of New York at New Paltz. Among his present duties, Michael is secretary of a research group exploring pre-modern slavery and servitude in South and South East Asia.
His main research field is the political, cultural and religious history of South and South East Asia from the fifth to the fourteenth centuries. During his time at Bochum in 2011-12, he investigated the inter-religious dynamics of mantra practices in the religious traditions of Buddhism, Jainism and Hinduism. This led to a workshop at Bochum and to Mantra and dhāraṇī in the religious traditions of Asia, a special issue of the Bulletin of the School of Oriental and African Studies, with a foreword by Volkhard Krech.
External Website