Jun.-Prof. Dr. Daniel Stein Kokin is no longer a member of KHK. The information given on this page may therefore be outdated.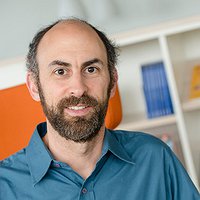 Jun.-Prof. Dr. Daniel Stein Kokin
KHK Visiting Research Fellow 2015
KHK Visiting Research Fellow 2015, Junior Professor for Jewish Literature and Culture, Theology Faculty, Ernst-Moritz-Arndt Universität Greifswald, Greifswald, Germany
Daniel Stein Kokin received his B.A. in Classics from the University of Chicago, studied Jewish History and Thought at The Hebrew University of Jerusalem, and received his doctorate in History from Harvard University. Between 2006 and 2009 he served as Jacob and Hilda Blaustein Postdoctoral Associate at Yale University, and in 2009-10 was Visiting Assistant Professor in the Harold Schnitzer Family Program in Judaic Studies at the University of Oregon. In 2010 he took on his present appointment as Junior Professor of Jewish Literature and Culture at the University of Greifswald. He is the recipient of numerous fellowships, most recently at Villa I Tatti: The Harvard University Center for Italian Renaissance Studies in Florence, Italy (2013-2014).
Daniel Stein Kokin's research encompasses Jewish-Christian relations (especially Christian Hebraism), Jewish legends (especially concerning the Ten Lost Tribes), and Renaissance intellectual history. His articles have appeared in journals such as Jewish Quarterly Review, AJS Review, Jewish History, Judaica, Revue des Études Juives, Prooftexts, Renaissance Quarterly, and Storia del Pensiero Politico. He is the author of the forthcoming book, The Hebrew Question in the Italian Renaissance and editor of the collection Hebrew between Jews and Christians, to be published in the Studia Judaica series of de Gruyter in 2016.
As a KHK Visiting Research Fellow he will work on a project entitled The Labyrinth of Jericho: Between Jews and Christians, Image and Interpretation
Education
Ph.D., History, Harvard University, Cambridge, Massachusetts, USA, 2006
Visiting Research Student, Jewish History and Thought, The Hebrew University of Jerusalem, Jerusalem, Israel, 1999-2001
B.A., Classics and Fundamentals, University of Chicago, Chicago, Illinois, USA, 1997
KHK Fellowship
Duration: October 2015 to September 2016