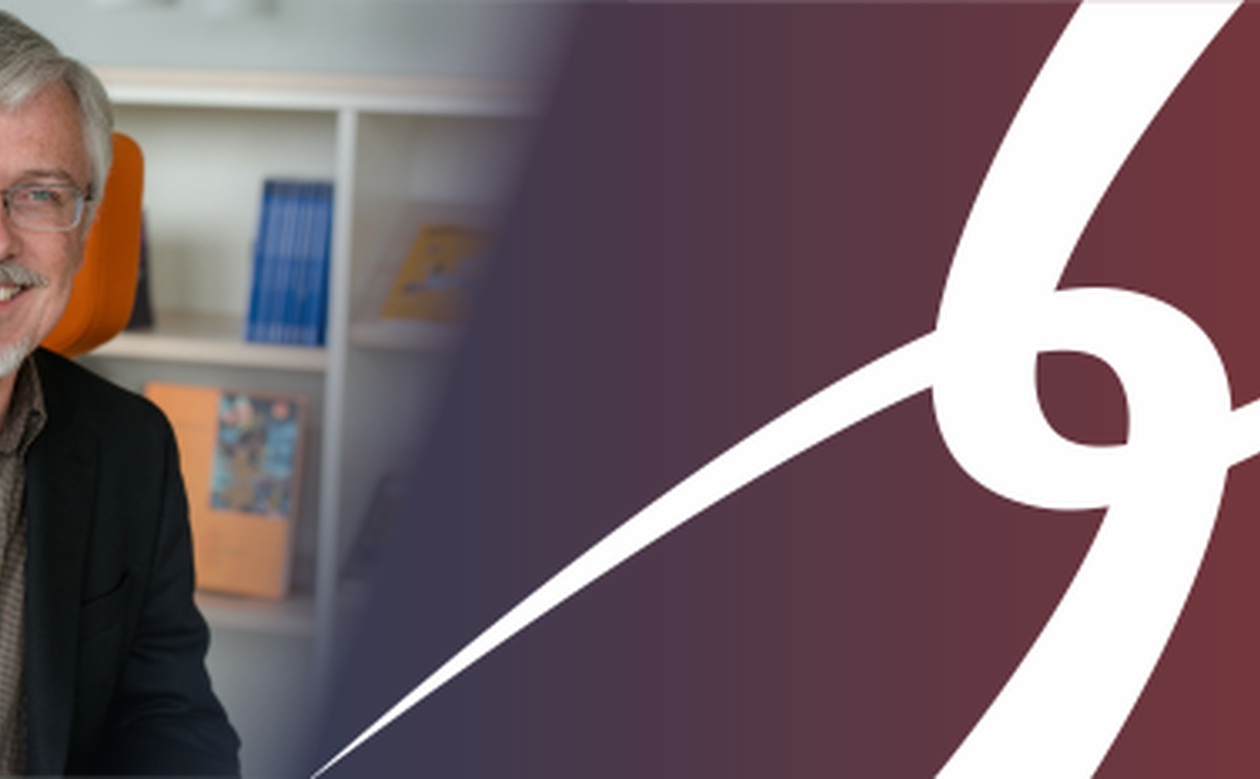 KHK Fellow Interview: "Generous and engaged research collaboration"
End of March 2020, the second funding phase of the Käte Hamburger Kolleg "Dynamics in the History of Religions between Asia and Europe" will come to an end. This research project undoubtlessly has have an impact on the Center for Religious Studies (CERES) for almost ten years since it has been the biggest project with an international reach. It is time to look both back- and forward and to give word to the visiting fellows of the Kolleg. The second interview is taken with Professor James Watts of Syracuse University. His research stay at the KHK proved to be enormously productive and fruitful for the international relations of CERES: The Department of Religion of Syracuse University and the CERES agreed on a deeper collaboration including and exchange not only of researchers but also students. The first American PhD student came to Bochum to study in winter term 2018/19.
---
How did the KHK Bochum draw your attention for the first time? And why did you apply for it?
Professor Christian Frevel sent me the call for applications, with the strong recommendation that I apply.
How was your research stay in Bochum? And what was your research project about?
My research stay in Bochum was very nice, and very productive. I was researching the role of sensation in the ritualization of iconic books. The output was a symposium on the subject which then led to the publication of the collection of essays, Sensing Sacred Texts. I also wrote another book while in Bochum: Understanding the Pentateuch as a Scripture.
Why is your research topic important for an understanding of religious dynamics and religious contacts?
As the Sensing Sacred Texts conference and book illustrated, many religious traditions ritualize sacred texts in similar ways, while also exhibiting distinctive variations by tradition, location, and time period. It is also the case that one tradition's customs for ritualizing books influence other traditions that become aware of them, especially in this age of world-wide media information.
Compared to other institutions of advanced research, what characterizes the KHK Bochum?
KHK Bochum was, in my experience, characterized by an exceptionally committed and congenial group of long-term researchers at CERES. They provided the KHK not only with research direction, but also - and even more importantly - with a culture of generous and engaged research collaboration that influenced the visiting fellows as well.
What impact did your affiliation with the KHK Bochum have on your own research process?
The collaborative research of the KHK directly influenced my own research, as evidenced by the following articles and book chapters: "Scripture's Indexical Touch" in Sensing Sacred Texts (2018), "Books as Sacred Beings" submitted to Postscripts, and "Sensation and Metaphor in Ritual Performance: the Example of Sacred Texts," submitted to Entangled Religions. It will continue to exert influence on my future publications as well.
A short look into the future: Given the fact that the KHK Bochum is temporary, what and how should scholars deal with the history of religions in about ten years?
The structure of the KHK Bochum proved to be very conductive for generating creative and significant research by visiting fellows and also CERES staff. The first lesson, then, is that this kind of research structure should be replicated again. And I believe that research topics are best generated organically from the work of individual researchers and their encounters with each other. In this, the KHK Bochum excelled. I hope that CERES will find ways to continue such productive encounters into the future.