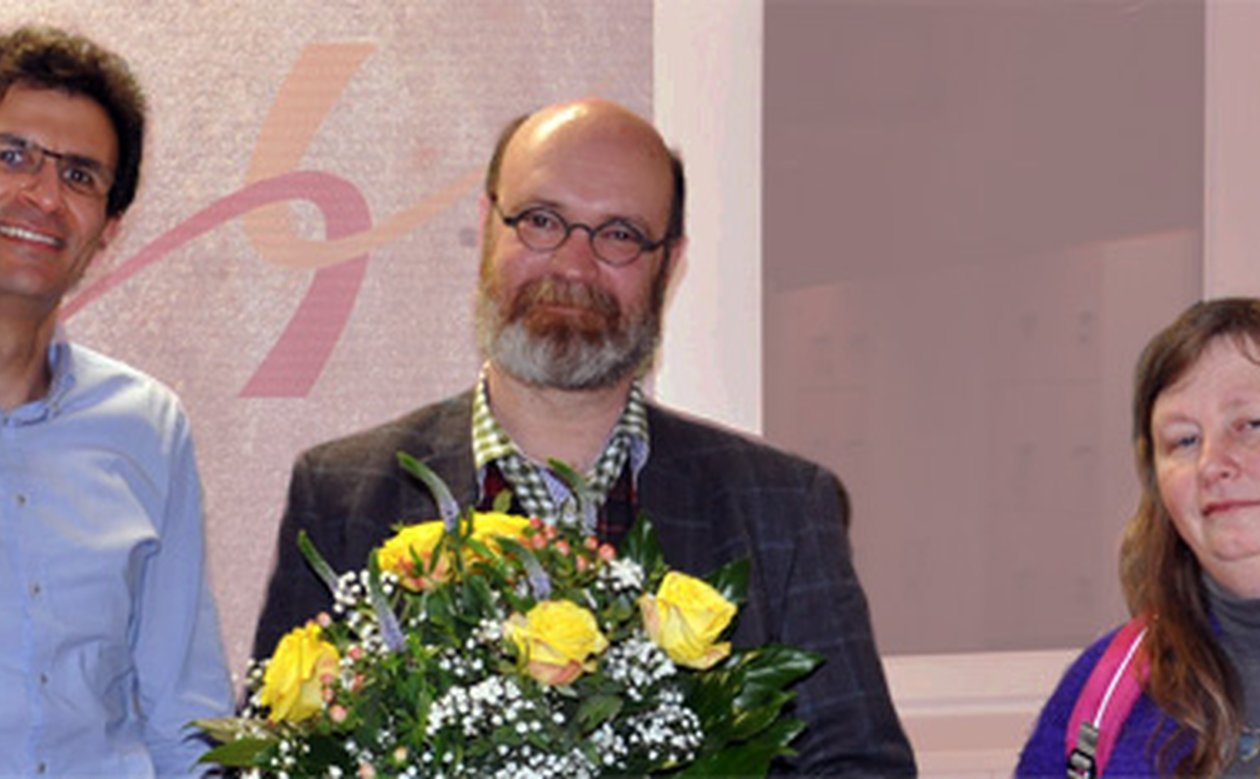 Directorate of the KHK changed
At the beginning of the new term, founding director and long-time head of Käte Hamburger Kolleg, handed over his position to two directors.
For one decade, almost exact to the day Käte Hamburger Kolleg Dynamics in the History of Religions between Asia and Europe has been led by sociologist and scholar of religion Volker Krech. Together with scholars from Bochum it was him who shaped the focuses and developments of the biggest research project in humanties of the Ruhr Universität. At the beginning of summer term 2018, he handed over his leading role to the duo of directors, consisting of Alexandra Cuffel and Kianoosh Rezania. The reason for this change of heads is more than pleasant: In the upcoming five years, Volkhard Krech will dedicate his work to the project Theory and Empiricism of Religious Evolution, funded by the DFG line in the Reinhart Kosellek program. Part of the research done at the Käte Hamburger Kolleg will be incorporated in the theory of religious evolution to be developed.
The newly assigned duo of directors perfectly reflects the success story of the Käte Hamburger Kolleg. Both directors, mediavist and scholar of Jewish religion Alexandra Cuffel and scholar of Iranian studies Kianoosh Rezania first came to the Kolleg as visiting research fellows. Eventually they were appointed as professors at the Center for Religious Studies (CERES). Since then they have been actively engaged in the research work of the Käte Hamburger Kolleg and actively shaped its directions. Alexandra Cuffel is professor of Jewis Religion in Past and Present Times and principal invesigator of the research project JewsEast funded by the European Research Counsil. Additionally to his position as professor of History of West Asian Religions Kianoosh Rezania holds also responsible for young researchers at the CERES helping young academic professionals on the early stages of their careers and PhD projects.