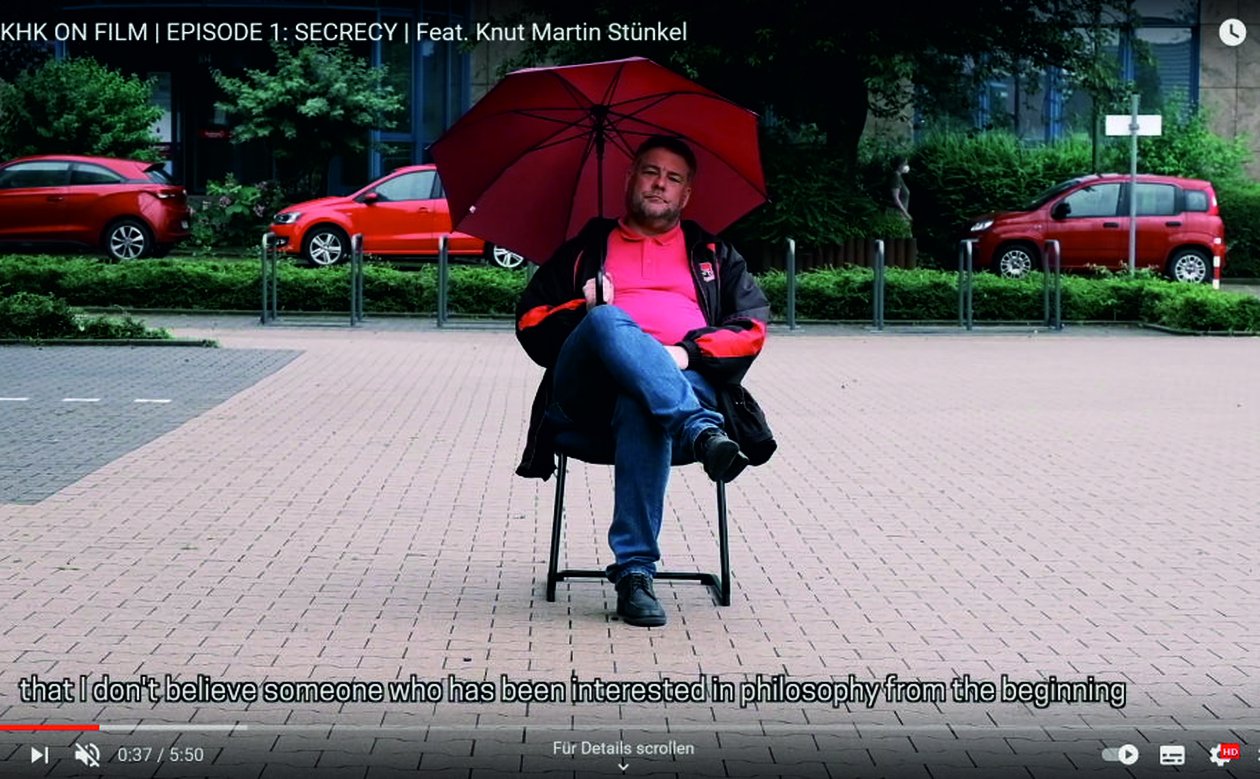 In Colour and on Screen: KHK started Series of Video Clips
Admittedly, it started pouring down while shooting the first video clip for the new series "The KHK on Film". Not exactly an ideal situation for any outdoor filming with Knut Martin Stünkel, but the weather was spontaneously adapted to the topic, and an umbrella became the hidden starlet. Since the clip dealt with "Secrecy," a central research topic of the Käte Hamburger Kolleg "Dynamics in the History of Religions" for years, the central part of the clip was shot in what is probably the most mysterious location the CERES building has to offer: the basements.
Thus, Knut Martin Stünkel sheds not only light on his work as a philosopher of religions but also on the hidden architectonic rooms underneath the ground. Rarely has the gap between image and text been smaller. However, the quality of the sound with all its limits and instability remains a technical secret.
This video clip inaugurates the own YouTube channel of CERES. On this channel, more clips will be following. They will take a closer look at the research conducted at the Käre Hamburger Kolleg and bring an audiovisual appearance of the CERES study programs on-screen - hopefully, all with improved acoustics and beyond the cellars.