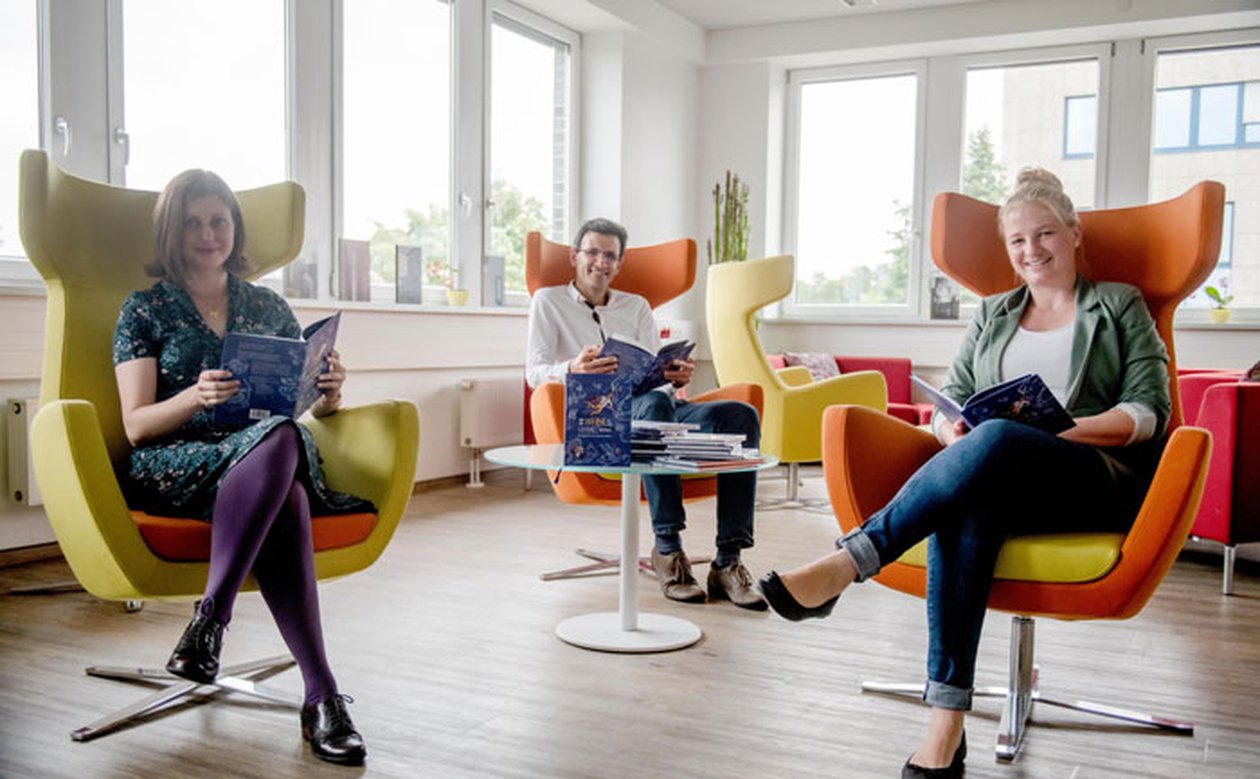 Children's Book: How the Stars got into the Sky
How was world created? Many religious traditions have their own answers to this question, and they are told in this book for children.
Even in kindergarten little children already ask themselves the bigger questions: How did this world emerge? And why is it, as it is? Children's books in the German hemisphere mainly answer these questions with retelling the Biblical creation myth or introducting the history of evolution. To improve the awareness of religious and cultural diversity, scholars of the Käte Hamburger Kolleg at the Center for Religious Studies (CERES) of the Ruhr-Universität Bochum have retold eleven different myths of how the world was createdy accoring to various religions for children from six years of age. The book "Wie die Sterne an den Himmel kamen: Elf Geschichten aus der Zeit unserer Vorfahren" has now been published by Leipzig publisher Edition Hamouda in German.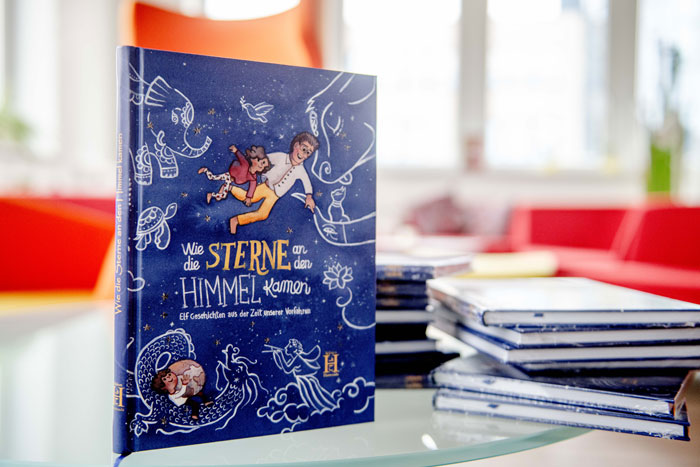 Preventing prejudices by showing diversity
"The transfer of knowledge about religious and cultural diversity is important in a religiously plural society to improve sensibility and understanding for different cultures and religions and to prevent prejudices", argue the editors of this children's book. It is beautifully illustrated with splendid watercolour drawings by the Italian illustrator Claudia Piras. Until today, no such book in has been available for children at primary school age/young age on such topic and with that multifold focus. Eleven scholars from different disciplines wrote stories for this project that aims to convey various creation myths of different religions from different times and civilisation in a child friendly way and with a perspective free of religious claims.
The reader follows the two siblings Dina and Mika, who one evening ask themselves the big questions: How did the stars got into the sky? Why exist day and night? How did humans and animals came into being? To find answers to these questions, the two siblings and their father go on a magical journey to various civilisations and religions. Eleven stories of creation tell their own perspective about the origins of the world. They origin in Japan, China, India, Iran, Ancient Mesopotamia, and Ancient Egypt, as well as in Greek and German Mythology, Judaism, Christianity, and Islam. A book with fascinating myths for young children, that invites to explore and wonder, and that opens a broader perspective.
Publication:
Kianoosh Rezania, Judith Stander-Dulisch und Franziska Burstyn (ed.):
Wie die Sterne an den Himmel kamen. Elf Geschichten aus der Zeit unserer Vorfahren
,
Edition Hamouda
, Leipzig 2021, 102 pages, ISBN 9783958170568
Follow the book at Instagram here: @ceres_kinderbuch
All pictures: © RUB, K. Marquard