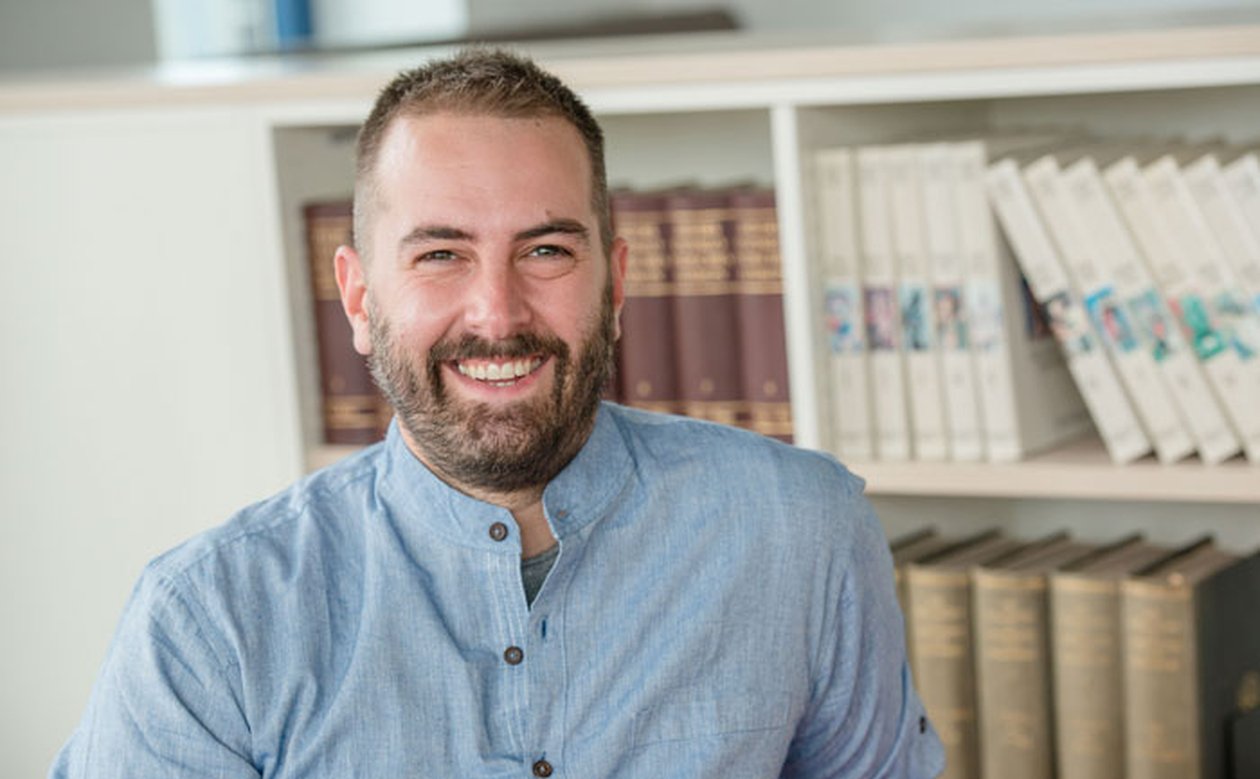 The 100th Fellow of Bochum's KHK
This term, the Käte Hamburger center Dynamics of the History of Religions between Asia and Europe welcomed its 100th fellow: Caleb Simmons (The University of Arizona, Tucson, AZ, USA). In the last eight years after its founding in 2008, experts from around the world has visited the Käte Hamburger center in order to research the driving forces behind the evolution and expansion of religions within Asia and beyond. Besides coming from European countries, the Käte Hamburger center has especially attracted researchers from the US to spend their research time in Bochum.
"It honours the Bochum Käte Hamburger Kolleg to be renowned and valued highly on the other side of the Atlantic. In every academic year, we have welcomed colleagues from the States that enriched our research enormously" director of the KHK, Prof. Dr. Volkhard Krech, said.
Caleb Simmons is Assitant Professor for Religious Studies with The University of Arizon and specialised in the study of South Asian religions, specifically Hinduism, as well as in the theory and methodology in the academic study of religion. In addition to that, he is interested in contemporary transnational aspects of Hinduism, especially relating to theoretical issues within material and popular culture that arise as a result of globalization, and the exploration of ecological issues regarding sacred geography in India. During his fellowship in Bochum he works on "Creating an Incorporeal Empire. The Process of 'Transcending' the Mysore Kingdom through Interreligious and Intercultural Interaction".